Human Rights Close to Home offers high school student fellows leadership development through a one-year program. Student fellows learn and share human rights knowledge and civic engagement skills in order to plan and implement civic actions in their own communities.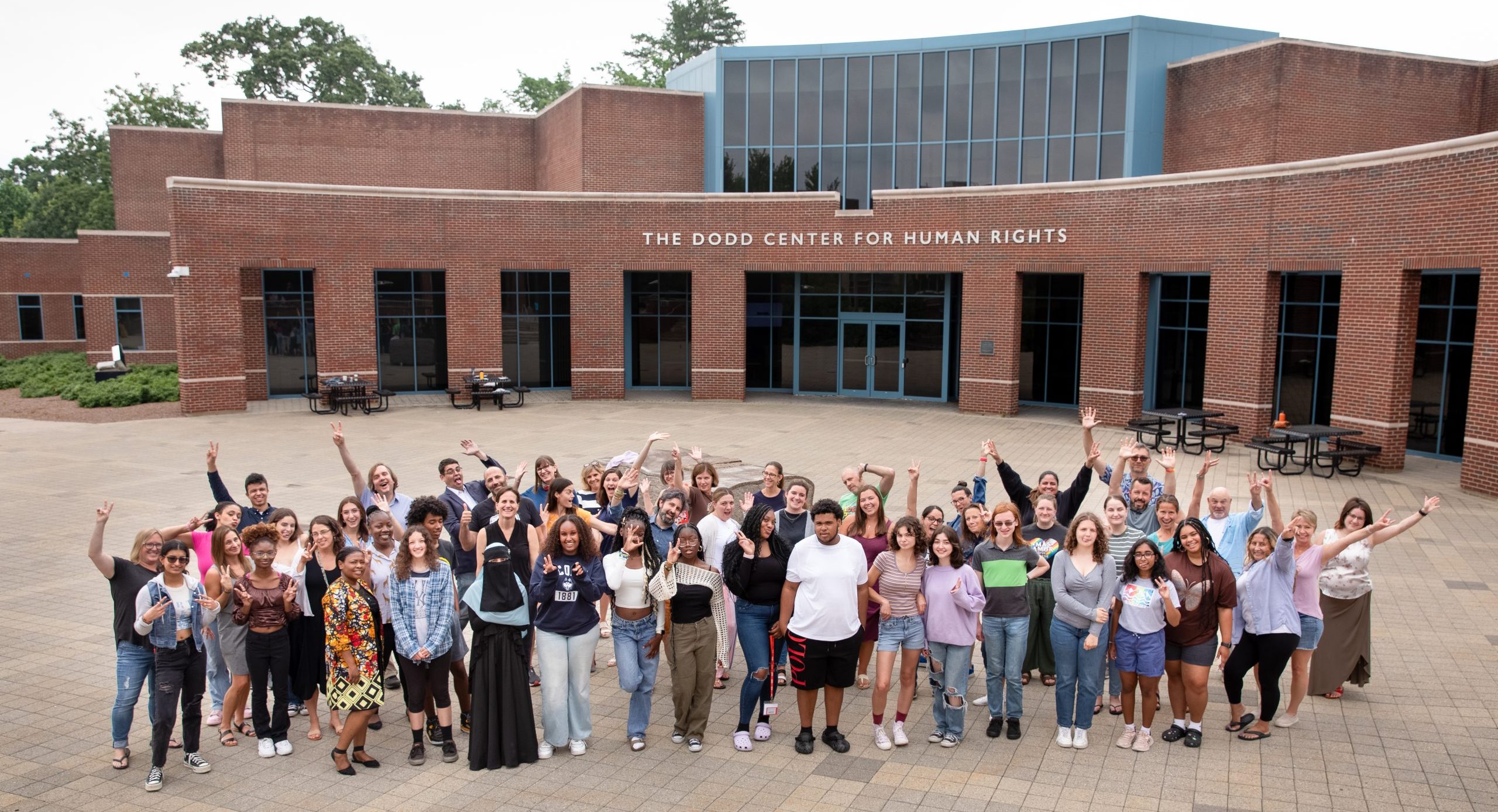 Key Activities for Student Fellows
Summer 2024 Dates: July 7, 2024 - July 13, 2024 (One week residential experience on the UConn Storrs campus) 
Twenty to twenty-five Connecticut high school students will participate in a one-week residential leadership institute focused on human rights and civic engagement. You will explore human rights issues, considering how they relate to your own lives, and develop knowledge and skills to contribute to civic action projects in your home communities.
Community Engagement Projects:
Working in teams or individually during the school year, you will engage in a human rights-based civic action project. Receiving close guidance and supervision from HRCH staff, near peer mentors (undergraduate or graduate students), and community mentors, you will learn about local human rights issues, gain practical experience, and develop valuable skills you can apply to future human rights and civic engagement work.
Alumni of HRCH will have opportunities to continue to engage with HRCH after completing the yearlong program, in roles such as presenters, facilitators, or mentors for the next cohort of youth participants.
Timeline
November 2023: Applications for the 2024-2025 HRCH student fellowship open
February 16, 2024: Application deadline
Early March: Decisions sent
Late March: Commitments due
May - June: Program information sent
July 7 - 13: One week residential Summer Institute (Sunday to Saturday)
End of July/August: First $1,000 stipend payment is disbursed upon completion of the summer institute
Sept 2024 - June 2025: Civic engagement project implementation with support from HRCH team and peers
June 2025 Second stipend payment is disbursed upon completion of civic engagement project after June 2025
Online Information Sessions for High School Students
To request an information session on HRCH for high school students in your school or community organization, please contact us at hrch@uconn.edu. Please note that information sessions are currently being held for high school students from East Hartford, Hartford, Region 19, Vernon, West Hartford and Windham.